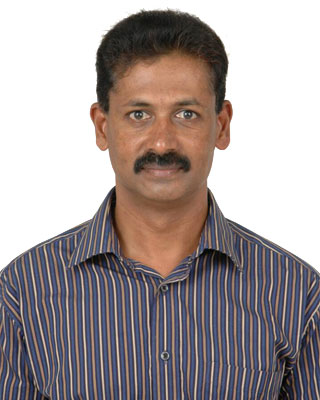 Girish (Head Coach)
Head Coach at Turtles is a NIS Regular Diploma holder. He has attended several international clinics conducted by auspices. To name a few Australian Cultural Exchange Program, FINA Swimming Coaching Clinic, International Swimming Hall of Fame, Olympic Solidarity Technical Course etc.

He started his coaching carrier in the year 1989 as an assistant coach to Mr. Narasimha, swimming coach at Bangalore. From 1995, he worked with Mr. Pradeep Kumar, Head Coach - BAC and present National Coach, during this period he worked with various age group swimmers of all levels.

In 2007 he moved to Chennai to head Turtles as Head Coach. In a very short period he is successful in training Champion swimmers in District, State, National and International level. He is also successful in training many record holders in State and National level. He has the credit of training the youngest swimmer to get National Games Medal and also the best Indian performance.

He is facilitated by Tamil Nadu State Olympic Association for producing the youngest swimmer in the country to get National Games medal in 2010 and the VIKADAN AWARDS 2011 for best coach of the year.

Girish represented INDIA as the head coach in the FINA WORLDCUP held in Dubai, in October 2011.